If you are pregnant, or a new parent, congratulations. I specialise in helping you let go of birth fears, overcoming a previous birth, and in coping with the challenges that pregnancy and new parenthood bring. If you are a mum or a dad suffering from postnatal depression, anxiety or birth trauma, please know that you are not alone.  The following are areas that I have plenty of experience in helping with.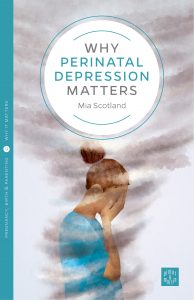 birth trauma, post traumatic stress disorder (PTSD), or problems moving on from a bad birth

fear of birth (tokophobia)

feeling low, weepy and unable to cope during your pregnancy

postnatal depression – weepy, low, problems sleeping, irritable, feeling hopeless

postnatal anxiety – panic attacks, problems sleeping, worry about leaving the house, or your baby, or that you might hurt your baby

postnatal problems with your relationship or sex life

coping with a bereavement or loss

baby sleep problems, affecting your life, your work or your parenting

baby bonding problems – feeling disconnected from your baby, or that your baby could kind of be any-ones baby and you're just looking after him or her, or that you are almost always angry, impatient or resentful of your baby

toddler management problems, affecting your life, your work or your parenting
relationship/marital problems
As a Perinatal Clinical Psychologist, I spent 12 years running hypnobirthing classes, I co-created the Mindful Mamma hypnobirthing class, I am a birth doula with 10 years experience, and I have been running training days for midwives in mental health for 10 years. I am also author of "Why Perinatal Depression Matters" published by Pinter and Martin. I work with mothers, fathers and with couples.
Watch me in action here when I was talking about men and birth trauma on BBC breakfast